Kaeng Raeng Natural Vegan Detox Cleanse
This post brought to you by Kaeng Raeng. All opinions are 100% mine.
Winter is still trying to hang on here in Ohio, but there are definitely some signs that it's spring, and I know that sunny skies and hot weather will be here before I know it.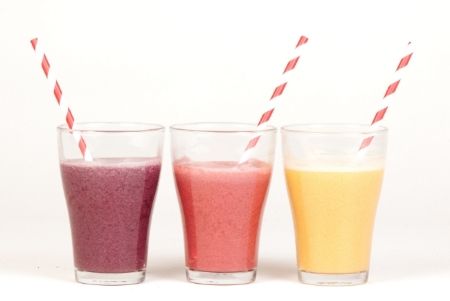 Of course, summer means swimming and swimming means wearing a bathing suit. That can be a scary thought when you've been putting weight loss off. What can I say, my intentions are fantastic, but it can be hard to get on track.
In fact, I felt like I needed a jumpstart to get my summer fitness goals in gear, so I decided to try a Kaeng Raeng Natural Vegan Detox Cleanse!
If you're not familiar with the Kaeng Raeng cleanse, it is an all natural, nutritional meal replacement cleanse program. It's vegan, gluten free, soy free, caffeine free, and free from artificial flavors and colors, sweeteners, preservatives, laxatives or stimulants! Take this quiz to learn more.
The cleanse is simple, you just mix the packet with 24oz of cold liquid 3 times per day at mealtime for a 32oz smoothie that is packed with 15g of protein and 12g of fiber. I'm not accustomed to cleanses, so I usually blend mind with a banana and some ice to make a thicker smoothie that fills me up a bit more.
Of course, on mornings when I'm on-the-go, I just emptied a packet into my water bottle, shook it up and drank it on my morning drive.
Kaeng Raeng allows you to cleanse without fasting or starving, which I love. Each of the flavors I received were pretty tasty, but since I have a bit of a sweet tooth I definitely preferred adding some fresh fruit and ice to create a smoothie.
I've done the cleanse for three days, want to know how I feel?
Well, I feel good. I was a bit tired at first but actually feel more energized now. I feel strong and motivated to make some real changes in the way I eat and exercise. The cleanse was a great way to get a nutritional boost to start the process. You can buy Kaeng Raeng on Amazon.
Enter to win a cleanse!
Want to try it FREE? We're giving away one 3-Day Beginner program to a reader. Just comment why YOU want to try a vegan cleanse. For an optional entry, Like Kaeng Raeng on Facebook and leave separate comment letting me know that you did. USA ends May 15th 11:59 pm ET.
Can't wait? use discount code: DearCrissy15, expires on: 5/23/14.